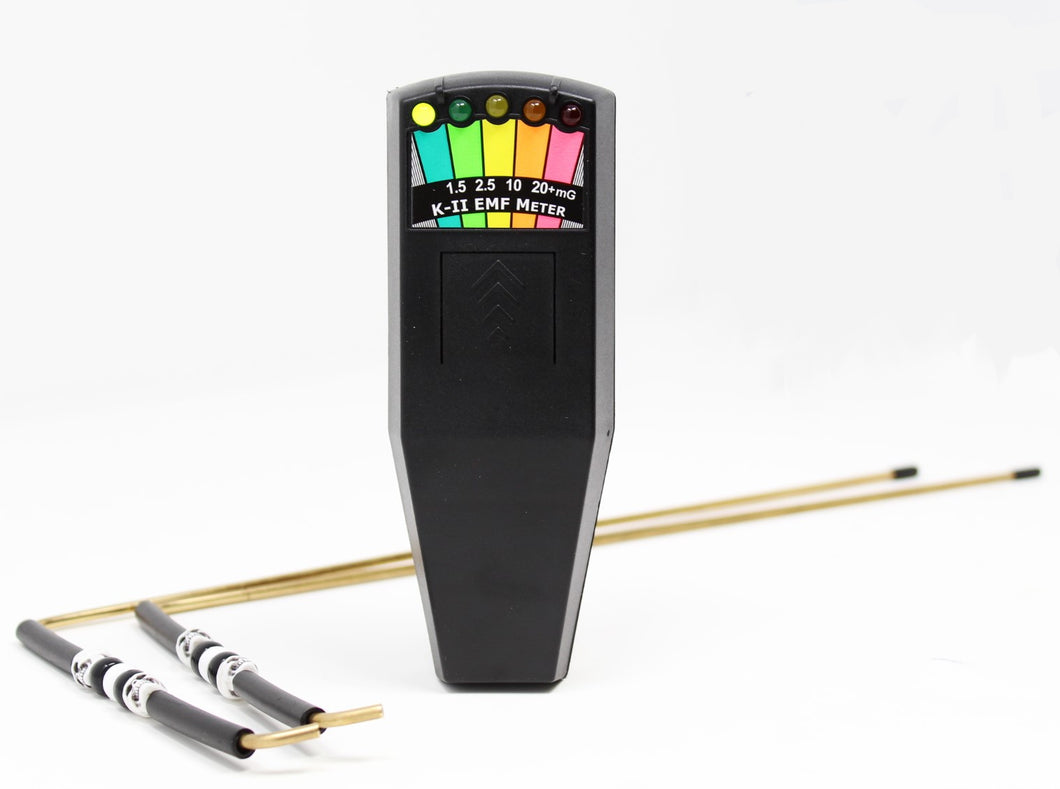 Ghost Hunt Kit 1
Regular price $84.89 $69.90 Sale
Some options are running low, order soon! (Click for details.)
2 x Medium Case
2 x Large Case
GHOST HUNT KIT 1

Authentic K2 Meter & Dowsing Rods
Explore the paranormal with this Ghost Kit! This kit features the scientifically-tested Authentic K2 EMF meter and Dowsing Rods, providing a comprehensive and reliable beginner ghost hunting experience. Investigate ghostly activity with confidence and be prepared to verify findings with the help of this kit. Two classic pieces at one great price! 
Separately, these tools would cost $84.89- you have a savings of $14.99!
Now add on either a medium or large weatherproof case to store all your gear!
Authentic K2 EMF Meter 

The Authentic K2 EMF Meter is the legendary must have paranormal research meter. It's internationally famous and seen on virtually all Paranormal TV shows where it creates astonishing and reliable results. It is a great EMF meter for finding erratic sudden EMF spikes from spirit activity and can be used for home inspection of EMF levels as well. Made in USA! 


How Does it Work?
The Authentic K2 Meter spikes erratically back and forth when paranormal activity is present, as opposed to the steady light that is present when the meter is close to modern technology such as a cell phone or electric panel.
Dowsing Rods
Beautiful, 13" handmade Dowsing Rods with white skulls and black beads. The tips of the brass rods have safety caps. Comes with helpful instructions regarding the art of dowsing. Dowsing have been around for centuries as a tool to coordinate your energy with the energies around us and receive information to various questions. Typical use has been to find underground water sources, lost objects, treasures and spirits. Dowsing Rods are often used by ghost hunting groups to find the most active areas of a location and to receive responses from spirits.

How Does it Work?

Dowsing rods in ghost hunting are used to answer questions by acting as a trigger object for spirits. Hold a rod in each hand by the handle firmly and tuck your elbows to your sides, to hold them as steady as possible. Clearly and firmly ask a yes or no question to any spirits that may be present, and ask them to answer using the rods- it's up to the user to determine which position the rods should take (ex: crossed for yes, open for no).


Features:
Size: 13 x 5 Inches
Rod Material: Brass
Handle & Safety Caps Material: Plastic 
Handmade in USA