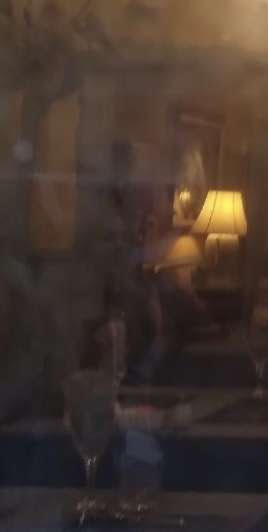 July 2023 Parapic Winners!
FIRST UP WITH HONORABLE MENTION IS SHANNEN OLIVIA
Shannen had joined us for a Para4ce Investigation of our haunted house. During the investigation she bonded and made contact with Tommy, one of spirits in our house! Check out the video below of Shannen and Tommy enjoying his teddy bear:
Congratulations Shannen, we hope you are enjoying your dowsing rods!
OUR RUNNER UP IS JOHNNY FLORES!
Johnny and his family were enjoying a Deadwalk in the early evening. While not expecting to capture anything paranormal due to daylight, he was surprised when his nine year old captured this photo, taken in the window of The Old City House Restaurant:
We have enhanced the picture so you can more easily see the woman's face in this image:
Congratulations Johnny, we hope you are enjoying your Rem One!
AND NOW FOR OUR GRAND PRIZE WINNER
Kristina Willis was on an EverdarkExpress and was exploring the grounds of the lighthouse when she captured this stunning video:
Did you see the apparition walking by? This wasn't the only experience Kristina had on the Everdark! Check this video out of the K2 meter responding to spirit activity!
Thank you Kristina for entering the monthly Paranormal Photo contest and congratulations! We hope you are enjoying your K2 meter!
Interested in joining the contest for yourself? Check out the rules here and see if you can capture a spirit AND a great prize!